A SHORT HISTORY OF CRAZY BONE
2017/2018 Season
by Patrick Friesen
Directed by Andraea Sartison
Featuring Tracey Nepinak as Crazy Bone
March 28 – April 8, 2018
Venue: Théâtre Cercle Molière – 340 Provencher
A Short History of Crazy Bone is Sponsored by the W.H. & S.E. Loewen Foundation, the Thomas Sill Foundation &  Assinboine Credit Union
---
"Almost like it happened a long time ago and I was remembering…And then I wonder… was I being dreamed?"
Theatre Projects Manitoba is pleased to invite you to the world premiere of A Short History of Crazy Bone, a performance that treads the line between poetry, dance and theatre.
Canadian poet Patrick Friesen's new play awakens Crazy Bone who walks on the outskirts of time, imagination and place –  shunned for her individuality, sexuality, and for the non-conventional choices she has made.  Crazy Bone is traveling to the river, trying to find a way back to herself.  The play, inspired by the playwright's great grandmother, is an exploration of the nature of the outsider, crowded by others and acutely alone.  Crazy is a trickster, a wild woman laughing, a campesino, the artist.  The ghosts she lives – and sometimes dances with – are not past loved ones but present companions.
The questions inherent in the piece are of an artist's place in society.  At the heart of the play is the movement, the process, of Crazy finding where she belongs, a spiritual odyssey in deeply human form.  It is also a poetic exploration of the prairie landscape, rooted in our province's identity and history. The lead role of Crazy Bone will be played by actress Tracey Nepinak; one of Manitoba's finest theatre artists.
It is a beautiful and difficult tale.  It is a Manitoba story.
---
Set Design Linda Beech
Lighting Design Itai Erdal
Sound Design jaymez
Costume Design Claire Thérèse Friesen
Choreography Tanja Woloshen
with David Arial, Zorya Arrow, Arne MacPherson and Tracy Penner
Stage Manager Jane Buttner
About Patrick Friesen
Patrick Friesen's career spans three decades. He has published more than a dozen books of poetry, a book of essays and, with PerBrask, co-translations of several Danish poets, including Ulrikka Gernes. A lover of collaboration and live performance, Friesen has also written stage and radio plays, text for dance, and has recorded two CDs of spoken word and improv music with Marilyn Lerner.  His play, The Shunning, first produced by Prairie Theatre Exchange, was staged by the Royal Manitoba Theatre Centre in 2011.  His upcoming play, also called a short history of crazy bone, will be produced by Theatre Projects Manitoba in 2018.
The Artistic Team
Andraea Sartison – Director
Andraea Sartison is a devised theatre artist. She is Associate Artistic Director of Theatre Projects Manitoba and the founding Artistic Producer of One Trunk Theatre where she has captained the creation of 15 original productions including Stage Frights, A Dollhouse of Commons, I Dream of Diesel, Mission Potluck, Taste and 204FM. She has travelled across borders as a performer and director of new Canadian plays, from the Canadian fringe circuit to Broadway, New York. She runs MTYP's Emerging Creators Unit with Rick Chafe, and is also the Co-Owner of Event Production and Arts Consultation Company Fête Jockey with visual artist Jennie O.
Linda Beech – Set Design
Linda Beech has lived and worked across Canada as a visual artist and theatre professional for over twenty years. Starting with a degree in theatre from Dalhousie University in Halifax she went on to intern at the Banff Centre for the Arts and later graduated from the Ontario College of Art and Design. She has been awarded grants from the Canada Council for the Arts, the British Columbia Arts Council and the Winnipeg Arts Council among others. Career highlights include being a roadie for Sarah McLaughlin's Lilith Fair Tour, building a giant crow (and getting him across the U.S. border) and teaching theatre arts at Argyle Alternative High School through the Manitoba Arts Council's ArtsSmarts Program.
Itai Erdal – Lighting Design
Itai is delighted to be working with Theatre Projects Manitoba for the first time. An award winning lighting designer, writer and performer, Itai is the founder of The Elbow Theatre in Vancouver, for whom he co-wrote and performed in A Very Narrow, This Is Not A Conversation and Hyperlink.
Itai's one-man show: How to Disappear Completely, (The Chop, directed by James long) premiered in 2010 and had 26 remounts in 21 cities. It won the best director award at the 2013 Summerworks Festival, and was shortlisted for a Total Theatre Award and the Brighton Fringe Award at the 2014 Edinburgh Fringe Festival, and to the first prize at the 2014 Dublin Fringe.
As a lighting designer, Itai has won four Jessie Richardson Awards, the ADC's Jack King Award, a Dora Mavor Moore Award, Victoria's Spotlight Choice Award, a Guthrie Award and the Design Award at the 2008 Dublin Fringe Festival.
He has designed over 250 shows for theatre and dance companies all over North America and Europe. Some of the companies he worked for include: New Victory (Off Broadway), The Stratford Festival (11 shows), The Vancouver Opera, Vancouver Playhouse, Arts Club Theatre, Bard on the Beach, Soulpepper, Tarragon, National Arts Centre, The Citadel, MTC, The Jerusalem Lab, Haifa Theatre, Tamasha, Box Clever and Teatro Villa Velha in Salvador, Brazil.
Itai is a member of Associated Designers of Canada.          www.itaierdal.com, www.theelbow.ca
jaymez – Sound Design

With a multi-faceted and distinct visual style, jaymez has worked in the visual art, dance, theatre and music communities.   His video work has appeared in a number of international festivals, theatrical and dance productions and he has performed live video alongside dozens of musicians and artists.  He has created lighting, video and sound designs for a wide range of companies and choreographers including Zone41, Theatre Projects Manitoba, Winnipeg's Contemporary Dancers, Ray Films, Winnipeg Jewish Theatre, Prairie Theatre Exchange, Ming Hon, Adhere + Deny,  Company Link, Out of Line Theatre, Sarasvàti Productions, Manitoba Theatre for Young People, One Trunk Theatre, Sawdon Dance, Nova Dance Collective, and .6 Ricochet. His work has been seen in a number of cities including Stratford, Edmonton, Regina, Saskatoon, Calgary, Montreal, Toronto, Osnabrück, Germany and Utrecht, Netherlands. He recently premiered his new solo gallery exhibition, an installation / performance called prägnanz at aceartinc in Winnipeg.
jaymez currently sits on the board of Video Pool Media Arts Centre and holds a BFA in Video from the University of Manitoba.
Tanja Faylene Woloshen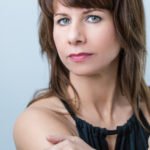 Tanja is a contemporary dance artist and educator, with a profound curiosity for Butoh; she continues to research, practice and share the cosmos of this form.  She is inspired by the holistic imagination, and embodied knowledge. Tanja has performed her dance works, and the works of others, across Canada, USA, and Europe. She too has collaborated with many talented artists, lately including Lise McMillan, Mia van Leeuwen, Natasha Torres Garner, Ming Hon, and Sarah Anne Johnson. Currently, she is on faculty with RWB, MTYP, PTE, and WHEAT (Winnipeg Holistic Expressive Arts Therapy Institute). Academically, in 2010 she graduated with Honours from U Winnipeg; in 2013 received her MFA from UBC-Okanagan; and in 2017 received her Bachelor of Education from U Winnipeg. She is ongoing with her training, including time in Sapporo, Japan, with GooSayTen, after 6 months of Thailand life in 2016. Recent projects include a debut of her newest work "Holy Wild" (2017); a dance presentation workshop at the International Expressive Arts Therapy Association (IEATA) annual conference; further development for Mia van Leeuwen's Destroy She Said: Part Two (2018), and researching multiplicity for her future dance work.
Claire Thérèse Friesen
Claire Thérèse is a multi-disciplinary artist, performer and educator from Winnipeg, Manitoba.  She is inspired and motivated by the city she lives in.  She is especially drawn to performing in new and local works, including Mission Potluck (One Trunk Theatre), I Dream of Diesel (One Trunk Theatre/TPM), Broken Wings (take me home productions), Dionysus is Getting Impatient (Theatre Incarnate), Remember the Night (Moving Target), and The God Box (out of line theatre).  This is her first foray into costume design.  When she is not immersed in theatre, Claire coordinates and directs Shakespeare in Stony – an arts program for men incarcerated at Stony Mountain Institution.
Tracey Nepinak – Crazy Bone
Tracey has been working professionally since 1993 (as family commitments would allow). Recent theatre and film credits include: Cleopatra in Antony & Cleopatra, SIR; Rose,  Burden of Truth, Eaglevision; Lord/Lady Capulet, Romeo & Juliet; SIR, Mad Margaret, Richard lll, SIR. Tracey is honored to be a part of this exciting new work.
David Arial – Ensemble
David is an actor living in Winnipeg. Previous shows with Theatre projects include Beautiful Man. Other recent credits include Stage Frights (One Trunk Theatre), Devour Content Here: A Show (Independent Theatre Artist), Three Sisters: A Black Opera in Three Acts (Who is John Moe?), and One Winter Weekend (Hallmark). David is a graduate of the University of Alberta, Augustana campus.
Zorya Arrow – Ensemble
Zorya Arrow is a dance-theatre artist. Her performance works have been presented by Company Link, Young Lungs Dance Exchange, and Nova Dance Collective. She has danced for Winnipeg's Contemporary Dancers, NAfro Dance Productions, The Mariachi Ghost, Isabelle Kirouac (BC), Stephanie Ballard, Riley Sims (Toronto), Ming Hon, The Long Take Collective, performed at the Canada Dance Festival (Ottawa), and is a founding member of Nova Dance Collective. Working in film, Arrow currently holds Video Pool's New Artist In Media Art Fund. She directed Gislina Patterson's play "Heavenly Bodies" and is a Young Lungs Dance Exchange board member. Arrow holds an Honours degree in Dance with a minor in Theatre from the University of Winnipeg in affiliation with The School of Contemporary Dancers Senior Professional Program.
Arne MacPherson – Ensemble
Arne was born during the Grey Cup game which went down in history as "The Fog Bowl".
He has dedicated his life as an artist to creating live performance, mostly in what could be called "traditional theatre", and more recently in pieces sort of like this, that have a degree of collaboration, experimentation, abstraction.  In that realm, during the past year he performed in petites danses by choreographer Marie-Josee Chartier (produced by Gearshifting Performance Works), Much Too Much to Say, a performance by Zorya Arrow (presented by Company Link) and worked on the development of Embargo (with One Trunk Theatre).  He also directed Lame Is…a disability cabaret, for sick+twisted theatre,  and Deb Patterson's solo performance Sargent and Victor and Me (sick+twisted and Theatre Projects Manitoba).
Arne's partner Deb Patterson, and offspring Gislina and Solmund, are all Winnipeg-based artists.  He puts the kayak in the water at every opportunity.
Tracy Penner – Ensemble
Tracy's thrilled to take part in this creative journey.  Her most recent production with TPM was Beautiful Man.  She's worked with other local theatre companies including RMTC, WJT, zone41, and Sarasvati Productions.  You might've seen her last year as Dame Ethel Smyth in Passion by Muriel Hogue (Red Hen Productions).  Tracy is a graduate of the University of Alberta.
Jane Buttner – Stage Manager
Jane is happy to be back with Theatre Projects and to be discovering 'Crazy' with this talented group of artists. For TPM: Reservations, Sargent & Victor & Me (sick + twisted/TPM), I Dream of Diesel (One Trunk Theatre/TPM); Other credits include The Lion, The Witch and The Wardrobe (interim – MTYP); Stripped-Down Antony & Cleopatra (2017)/Antony & Cleopatra (2015), Romeo & Juliet (SIR).
Steven Vande Vyvere – Production Manager
Steven has been working in the technical realm of theatre since 2008 and has had the pleasure of working with countless talented professionals during that time.  Some of his most memorable projects include Angels in America: Perestroika (WJT), Comedy of Errors, Antony & Cleopatra, Richard III (SIR), Am I Not King? The Final Concert of Richard II (Zone 41), The Miser of Middlegate (TPM/Zone 41) and Beautiful Man (TPM).  Steven is very excited to be working with such a great creative team and the amazing folks at Theatre Projects Manitoba once again for A Short History of Crazy Bone. While not working on shows with the many great theatre companies Winnipeg has to offer, he can be found assisting in the carpentry shop at the University of Winnipeg's department of Theatre and Film.  Steven would like to extend his heartfelt thanks to his wife, Robin, for her constant support, encouragement, and never-ending patience.
Brittany Thiessen – Assistant Director

Brittany Thiessen is endlessly curious about the intersection between theatre and dance and is very excited to be a part of Crazy Bone for this reason. Some of her recent explorations in this world include creating a piece for The Young Lungs Research Series mixing text, dance and music, as well as working with Theatre Incarnate and Company Link on Caryl Churchill's Love and Information, blending contact improv and text. (Stay tuned for more on that later this year!)
Brittany is also a co-founder of Make/Shift Theatre, the Company in Residence for TPM, who are in the midst of writing their next show The Party: A Scientific Romance. This spring she looks forward to performing in Daniel Thau-Eleff's new play Deserter.
Tori Popp – Apprentice Stage Manager
Tori is pleased to be joining Theatre Projects Manitoba on her first Apprentice Stage Management experience. The value of this opportunity to work with such an amazing team as they explore a new, exciting piece of work is unparalleled and Tori greatly appreciates her chance to be part of it. Credits include: A Christmas Carol, (RMTC 2017, Apprentice Lighting Designer); The Heidi Chronicles, (UofW 2017, Lighting Designer), Big Love (UofW 2016, Lighting Designer); FemFest (Sarasvati Productions, 2016-2018, Production Coordinator); Tigers Be Still (District Theatre Collective 2017, Production Manager)
Performance Schedule
Tuesday, March 27, 7pm PWYD preview in support of the Actor's Fund of Canada
Wednesday, March 28, 8pm Opening Night
Thursday, March 29, 8pm
Friday, March 30, 8pm
Saturday, March 31, 8pm
Tuesday, April 3, 7pm
Wednesday, April 4, 8pm
Thursday, April 5 8pm
Friday, April 6, 8pm
Saturday, April 7, 3pm
Saturday, April 7, 8pm
Sunday, April 8, 2pm