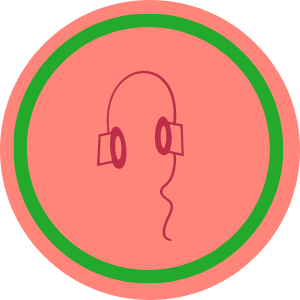 A Foley Full Community Radio Series 
This series of radio shows, led by artist Marsha Rasmussen Knight, invites members from each host community of Chautauqua: The Interlake Trail to experiment with, build, and record foley sounds for their very own radio drama- animating local stories. Community members will work with scripts, voice characters, and build a soundtrack from household items to bring the stories to life. These radio dramas will premiere on community radio, and be shared here on TPM's website and wherever you get your podcasts!
Individual Chautauqua projects will premiere between June and November. Keep in the loop with our newsletter so you don't miss anything!
Marsha Rasmussen Knight
Chautauqua Commissioned Artist
Marsha Rasmussen Knight was born and raised in Winnipeg. Her heritage and relations stem from the Interlake, in particular the Eriksdale, Ashern, Vogar, Dog Creek, and Ebb and Flow regions. Marsha's first venture onto the theatre stage was in fellow thespian Ian Ross' play fareWel. Over the years, she has performed in numerous other productions including Tomson Highway's Rez Sisters, Norm Foster's Kiss the Moon, Kiss the Sun, and Shakespeare's Antony and Cleopatra. She has led countless workshops focused on performance and worked for seven years as a classroom drama facilitator with at-risk youth. Currently, Marsha is teaching Indigenous Performance at the University of Winnipeg.