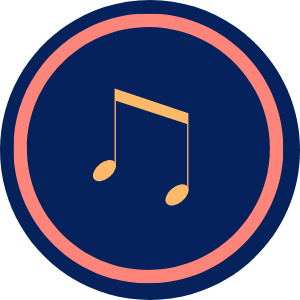 Inland Sea Shanties
An evening of stories and songs inspired and lived by the Interlake region featuring the release of Daniel Jordan's debut EP and with lovely local guest artists! Daniel is a masterful storyteller – you'll be taken away to stories you haven't heard before, or maybe you're taken back to a story you've heard! Come join us for this pop-up tour of an EP Launch party! 
A Concert with Daniel Jordan – Tales and Songs from the Inland Sea
September 17, 2021 – Arborg Multicultural Heritage Village at 7:30pm (Doors open 7:00pm)
September 18, 2021 – Riverton Community Hall at 7:30pm (Doors open 7:00pm)
September 24th, 2021 – Manitoba Night Market
Daniel Jordan
Chautauqua Commissioned Artist
Daniel Jordan is a multi-instrumentalist, producer, and songwriter based in Winnipeg. A veteran of the international touring circuit and local music scene, he loves collecting and sharing stories. He has found the latest Star Wars films quite disappointing but sometimes plays folk music in a trio called Red Moon Road.
***Provincial Health Orders require proof of vaccination to attend indoor events. Please bring your Immunization Card or proof of full vaccination along with your identification. For more information on COVID protocols during the Interlake Chautauqua Trail, please visit
https://theatreprojectsmanitoba.ca/tour-covid/