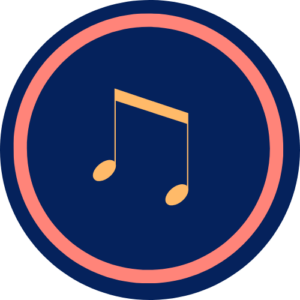 Pajama Jam
Spearheaded by Arborg local and best pal of Theatre Projects, Sage Stoyanowski, come kick off our weekend in the Interlake by having a jam session out on the Library Stage (you know where it is) right in Arborg! Come ready to sing some tunes, bring an instrument or two, PJs are recommended but not mandatory! 
Come join the jam on Sept 16 – 7:30pm! The evening will also have pop-ups of our Foley Full Radio Series (which Sage plays multiple parts in) and Variations of A Patchwork Heart!
Sage Stoyanowski
My name is Sage Stoyanowski and I'm an artist who grew up in Arborg, MB. I enjoy and focus most of my creative energy into music making. Although, I love all forms of art. I am passionate about working with others and learning from the people around me. Chautauqua 2021 has been a blast and I'm so excited to be involved in the sharing of these wonderful collaborations! When I reflect on these projects, I feel energized and so very grateful. I'm grateful for the land that we have created on, the relationships we have built, the experiences we've had, and the memories that we have made. It has been a pleasure working in collaboration with the team of Chautauqua artists and meeting fellow community members along the way. Here's to art, in all forms, and the connection it fosters!
***Provincial Health Orders require proof of vaccination to attend indoor events. Please bring your Immunization Card or proof of full vaccination along with your identification. For more information on COVID protocols during the Interlake Chautauqua Trail, please visit
https://theatreprojectsmanitoba.ca/tour-covid/