Suzie Martin (she/her)
– Artistic Director 
Suzie is an 8th-generation descendant of Pennsylvania-Dutch Mennonites who settled on the traditional lands of the Anishinaabe, Neutral, and Haudenosaunee peoples in what is now called Waterloo County, Ontario. Based on the Prairies since 1999 she gratefully lives and works as a theatre artist in win-nipi/Winnipeg on Treaty One territory.  
A director and dramaturg to her core Suzie is obsessed with the mechanics of storytelling. She works in theatres and in non-traditional spaces to re-interpret classics, stage contemporary plays, develop new scripts, and facilitate collaborative devising processes. She was nominated for a Sterling Award for Outstanding Direction of a Fringe play in 2018 and holds a teaching award from the University of Alberta. Before returning to Winnipeg in 2020 (after 6 years mostly based in amiskwacîwâskahikan/Edmonton) Suzie was the Associate Season Director of Edmonton Fringe Theatre. She was part of the inaugural Dramaturgy Lab cohort at the Citadel Theatre and recently participated in the Future Prairie Theatre Research project. She is currently directing and dramaturging the development of a tri-provincial collaboration for Small Matters Productions and was delighted to join the dramaturgical team for One Trunk Theatre's 2022 Hot House program. 
Suzie's work stands on the shoulders of the excellent teachers and mentors she studied with during her MFA in Directing from the University of Alberta and her BA-Honours in Acting from the University of Winnipeg. She has also been fortunate enough to assistant direct for Ardith Boxall, Anne Hodges, Christopher Brauer, Daryl Cloran, and Mieko Ouchi—all of whom generously shared their expertise and supported her development as an artist.  
Directing work includes Pitch Please, Citadel Theatre [Esc] Series, People Places and Things (guest director, University of Winnipeg – project cancelled before opening due to COVID); Revolt. She Said. Revolt Again. (guest director, University of Alberta Studio Theatre); Baba Yaga (Alberta Musical Theatre Company); Tragedy: A Tragedy (Blarney Productions); Fetch (Interloper Theatre); A Midsummer Night's Dream (guest director, Citadel Theatre Young Acting Company); Over Her Dead Body (Small Matters/Edmonton Fringe Theatre); Suor Angelica, Gianni Schicchi (Manitoba Underground Opera); God's Ear (Studio Theatre); The Object of Constellations (Small Matters); The Cherry Orchard (Theatre by the River & little ECHO theatre); Artichoke Heart, The Gas Heart (Theatre Outgrabe/Winnipeg Fringe).   
Suzie Martin – [email protected]
Rea Kavanagh – General Manager
Rea (she/her) has been working in the arts for 20+ years as a producer, writer, actor and musician.  Her association with TPM began in 2006 as Artistic Associate. Acting as General Manager since 2010, she has focused on collaborations with artists and members of the community, leading to partnerships with The University of Manitoba Archives, Manitoba Historical Society, Manito–Ahbee Festival of All Nations and the WAVE artists of Manitoba's Interlake region. She has delighted in mentoring students and emerging professionals interested in theatre administration and producing during her time at TPM. A graduate of the University of Winnipeg, she holds an honours degree in Theatre and Drama. Other training includes the Puppetry Intensive at the Banff Centre for the Arts, where she returned during the 19/20 Season, for their Cultural Leadership program.
She served several terms as Vice President for ACTRA Manitoba, chairing the political action committee for five years. She is a founding member and the Past Chair of PAL (Performing Arts Lodges) Winnipeg. In 2015 she was honoured by ACTRA Manitoba as their Woman of the Year, for service and leadership of ACTRA MB and PAL Winnipeg.  As a writer/performer credits include Grow Op and Floodgates as well as cabaret pieces CockBlock and 2nd Revolution.  She was the bass player of Shrimp, who gained attention for their all female line-up, comedic and feminist perspective in Winnipeg's punk scene. She is a passionate gardener, obsessive cook, and grateful companion to her dog, Sheesh.
Rea Kavanagh – [email protected]
Key Caguioa – Associate Producer
Key (Keanna) (she/they) is a queer, genderfluid artist who has a special kind of love for Stage Management and Directing (although she loves all-things "backstage", performing, and dramaturgy!). As a second-generation immigrant born and raised in Winnipeg (Treaty 1 Territory), she is particularly drawn to exploring her Filipino-Canadian identity through theatre. She has performed in musical and plays for her whole life, but has since gravitated towards the "backstage" side of things.
Key is a 2022 University of Manitoba graduate where they double-majored in English and Theatre, and were a member of the Black Hole Theatre. During her time at the Black Hole she served as Secretary, Vice-President, and President of the Black Hole Executive, as well as its Student Social Media Coordinator and Student Publicist. Their proudest theatre accomplishments thus far have been Stage Managing Macbeth (directed by Bill Kerr for ShakespeareFest 2020), and directing Prince Gomolvilas' The Theory of Everything in April 2022. Outside of theatre, Key is an aspiring author, and you can often find them worldbuilding for their fantasy novel (or for Dungeons & Dragons). She's eager to learn more about the world of theatre and is glad to be part of the team! This position is supported by Canada Summer Jobs.
Key Caguioa – [email protected]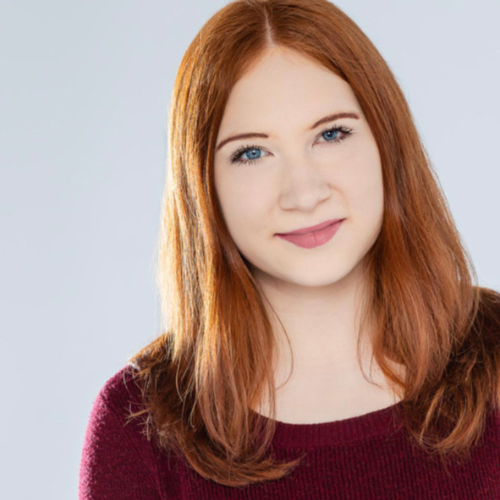 Emma Welham – Associate Producer
Emma (she/her) is an artist born and raised on Treaty 1 Territory. In her career thus far, she has worn many hats including director, dramaturg, producer, and performer and has worked with companies including Royal MTC, Prairie Theatre Exchange, Manitoba Theatre for Young People, Sarasvati Productions, Dry Cold Productions and Theatre by the River. Emma has a BAH from the University of Winnipeg, is an alumna of the Village Conservatory of Music Theatre, and has been mentored by Ashlie Corcoran (through the Canadian Guild of Stage Directors and Choreographers' Mentee Program), Krista Jackson (through Creative Manitoba's Professional Mentorship Program), and Sarah Garton Stanley (through RMTC's National Mentorship Program). As an artist, her motto is strive for excellence, lead with kindness, and she is extremely grateful and excited to be working with the fine folks at Theatre Projects Manitoba.
Emma Welham – [email protected]
Thank you to Ian Hodges for his work as Bookkeeper/ Payroll for TPM.