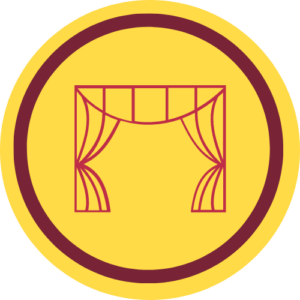 i carry your heart
This project was born out of collaboration with residents from the Interlake. It started with a letter campaign on themes of isolation and has grown into multiple installations that invite reflection and a sense of community connection. Visual art, audio, and dance celebrate us coming together again and an acknowledgement of the shared loss and grief we have experienced this year.
Individual Chautauqua projects will premiere between June and November. Keep in the loop with our newsletter so you don't miss anything!
Claire Thérèse Friesen
Chautauqua Commissioned Artist
Claire Therese Friesen is a multi-disciplinary artist from Treaty One Territory who lives and works in Winnipeg, Manitoba.  She loves performing and collaborating in new works of theatre, including Embargo (One Trunk Theatre/MayWorks), I Dream of Diesel and Mission Potluck (One Trunk Theatre), Broken Wings (take me home productions), and Dionysus is Getting Impatient (Theatre Incarnate). Claire is a singer-songwriter, performing with her band Claire Therese and the Lockdown.  They are about to release their first full-length album. She is also a member of the Fu Fu Chi Chi Choir.  When she is not on stage, Claire is the Community Engagement Coordinator at Mount Carmel Clinic, and facilitates and designs arts programming for a number of organizations, including Shakespeare in Stony Mountain (through Shakespeare in the Ruins), a program that offers high school drama credits to incarcerated men.